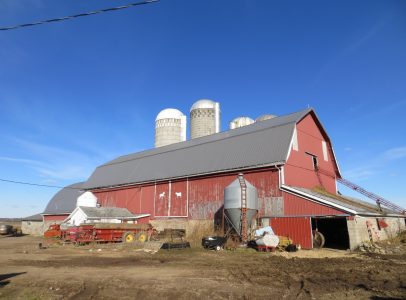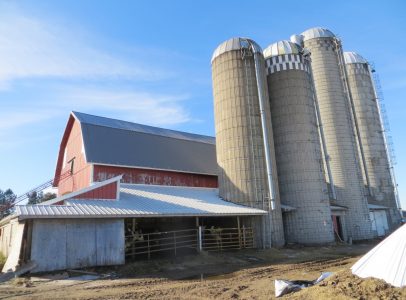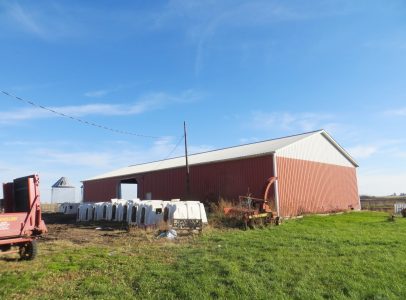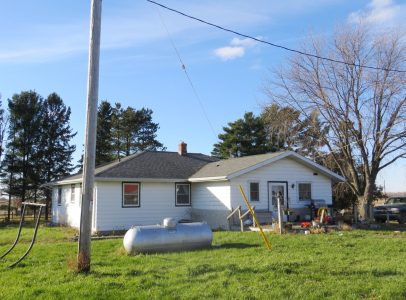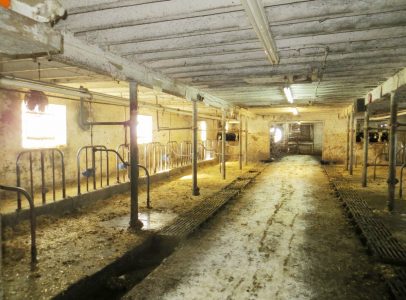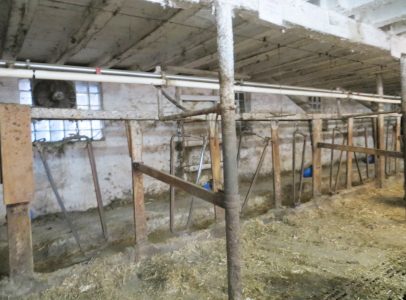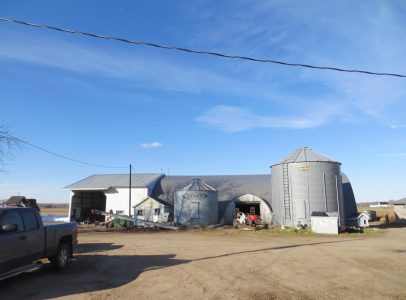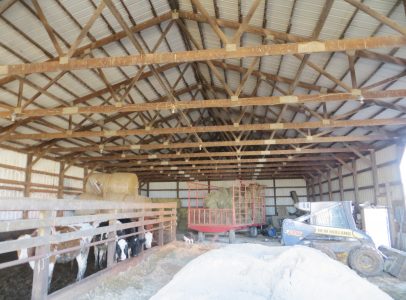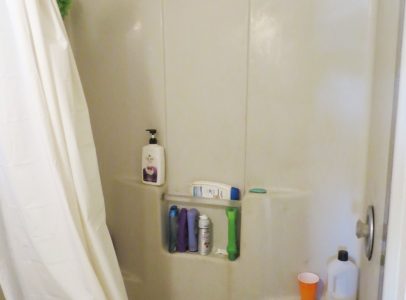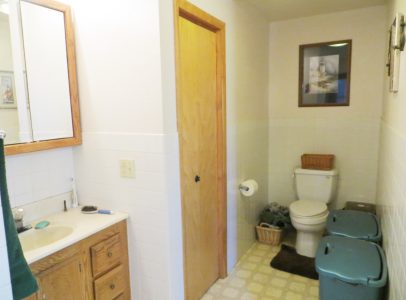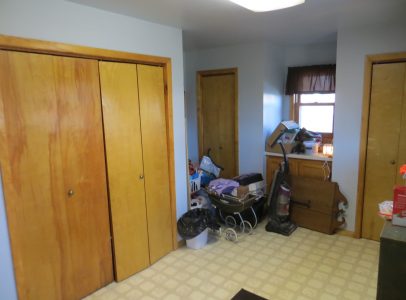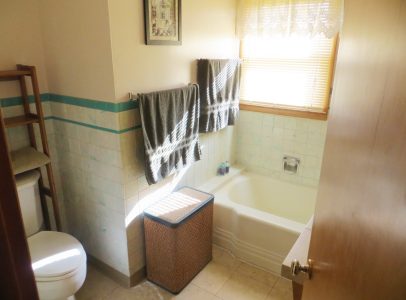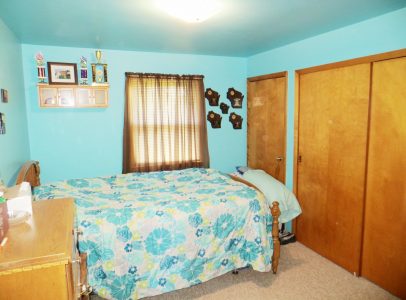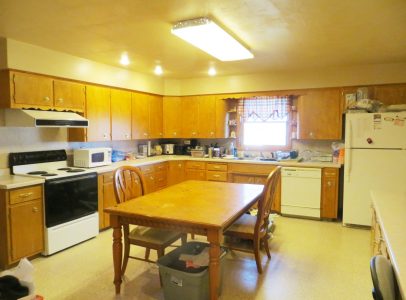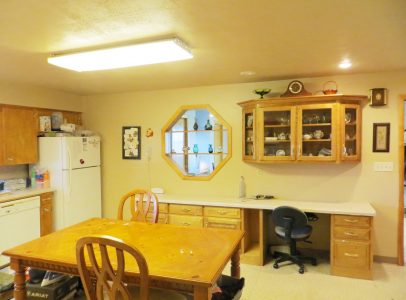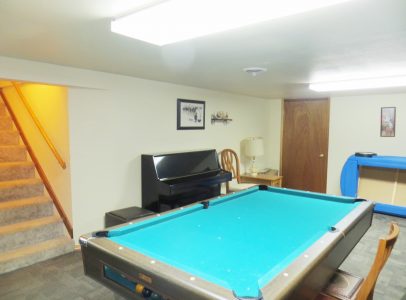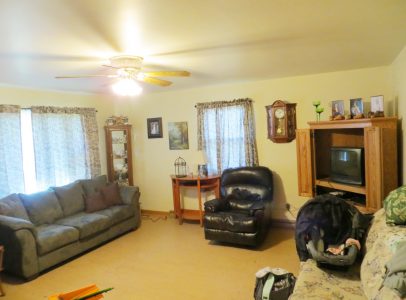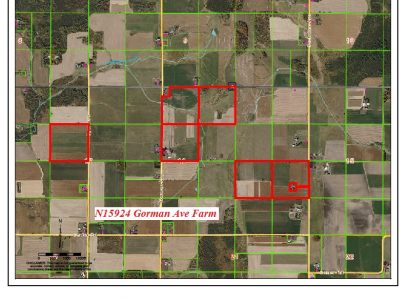 N15924 Gorman Ave Thorp Dairy w/ 236 quality acres
236 acres Sq Ft
4 Beds
2 Baths
Furnished
Mortgage
MLS# 1525498 – Up and running family farm with 236+ acres. 196′ Dairy barn with 67 stall including 22 tie stalls and 45 stanchions. Over sized manure pit, 4 silos, 199 acres of quality tillable ground, 22 acres of pasture, and a quality built 57 year old home with addition in 1992 and finished basement space. 2 machine sheds, 2 drilled wells, and holding tank septic.
Included: Farm fixtures, stove/oven, refrigerator, dishwasher,
Not included: gates beyond corn cribs, feed, cattle, machinery, calf hutches, feed cart, 3 sided shed by corn cribs, 35KW generator negotiable
Home – 1 story home built in 1961, addition in 1992
Beds: 4
Baths: 2
Square Feet: 1,760 above ground and approx. 685 square feet finished in the basement
Lot Size: 236.18 acres per tax bills, 199 tillable per FSA maps, 22 acres pastured
Garage Size: None
Annual property tax: $3,377.11
Basement: Full basement, poured cement walls, sump pump, LP forced air furnace with central AC, electric hot water heater, breaker box. Exterior: Aluminum siding, shingled roof, wood windows. 10,000 gallon holding tank septic. Drilled well for home and milk house, a second drilled well for cattle watering. Both pressure systems are in the barn.
Eat-in Kitchen: 14.5'x 17′ vinyl flooring, refinished wood cabinets, new counter top and back splash and built-in desk area
Living Room: 16'x 17′ vinyl flooring
Bedroom 1 : 8'x 14.5′ carpet, closet
Bedroom 2: 10'x 12.5′ Carpet, 2 closets
Bedroom 3: 10.5'x 14.5′ Carpet, 2 closets
Bedroom 4: 10'x 11.5′ Carpet, closet
Bath 1: 7.5'x 8′ Vinyl floor, tub, stool, sink/vanity
Bath 2: 6.5'x 15.5′ vinyl floor, stool, sink/vanity, shower/tub enclosure
Mud Room/ Laundry: Good sized with 2 closets, vinyl floor, laundry hookups,
Basement room-
Rec Room: 14.5'x 23.5′ carpet, 2 closets, pool table, corner TV cabinet, and piano are negotiable
Guest Room: 11'x 14.5′ cement floor, closet
Office: 9'x 20.5′ carpet, 4 closets, sump pump
Cold storage room
Land / Soils: 199 tillable acres per FSA maps. Per the USDA web soil survey, the tillable is about 111 acres of prime farmland as Loyal Silt loam, Spencer Silt Silt Loam and Freeon Silt Loam. Remainder of tillable is primarily Auburndale and Almena silt loams.
Farm Buildings:
196ft Dairy barn with metal roof (about 3 years old) on all but South end young stock addition. 67 stalls as 45 stanchions & 22 tie stalls all with rubber mats. About 5 year old Badger barn cleaner head and chain. Manure pump to approx. 2 year capacity earthen manure pit (~1.4 million gallon). Hay elevator and bale track in barn included.
Milk house- 600 gal bulk tank, electric water heater (2018). Pipeline with 7 vacuum pulsation milking units, milker pump (about 6 years old).
Machine Shed- 50'x 104' metal roof and siding, cemented cattle area with automatic waterer, 220 plug.
Machine Shed- 40'x 111' metal roof and siding, dirt floor. Approx. 14′ tall entry door and 220 plug.
1800 Bushel metal grain bin
5500 Bushel metal grain bin with fan & auger
8 Ton feed tank, older feed tank (rough shape) as well
3 wire corn cribs
4 stave Silos- 14'x 47.5' with Badger surface drive unloader, 14'x 50' with Van Dale ring drive unloader, 16'x 65′ with Badger ring drive unloader, and an 18'x 65' with ValMetal ring drive unloader.
All measurements and details are to the best of the seller/broker's knowledge and should be verified by the buyer.
Directions: Take Hwy. 73 north of Thorp 3 miles, turn right on County Rd O and in 2 miles turn right on Gorman Avenue and proceed 0.4 miles to property.
Features
---
Agent Info: